Marmot March--Kids Run

Sponsored by

Marmot March registration has CLOSED!

Marmot March is going virtual for 2020!
Please read more about it here.  


Follow us on Instagram!


WHAT: Marmot March is a 1-mile non-competitive walk/jog/run for children in third grade or younger.
WHEN: September 18-20, 2020
WHERE: Your own 1-mile course of your choosing.
HOW: Parents must register children ahead of time (limited to the first 425 children who sign up) by completing the online registration process. Entry fee is $20.00/child (no charge for adult companions), and includes a T-shirt and paint set (for coloring the shirt).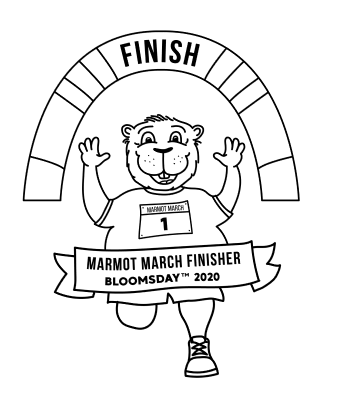 HIGHLIGHTS: This will be our fifteenth year:
GOALS: In offering the Marmot March, the Lilac Bloomsday Association has the following goals:
Encourage kids to be physically active.

Promote walking and jogging as enjoyable activities.

Offer another fun, family activity on Bloomsday weekend.
SPONSORS: Marmot March is sponsored by Franz Bakery.