Applying to be Bloomsday's official charity

World Relief Spokane--Bloomsday Official Charity 2017

Every year people from around the world gather in Spokane to run Bloomsday. And every year people from around the world converge in Spokane for an entirely different reason. They are runners of a sort, but they have not run for fun nor fitness nor competition. They have run for their lives. This is the refugee population who have fled persecution and violence and have been resettled in Spokane by the U.S. Refugee Program. World Relief helps these families restart their lives in our community.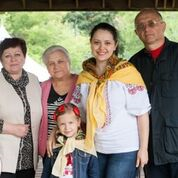 Since 1948 World Relief has worked overseas and in the U.S. to serve victims of war and natural disasters. In 1992 World Relief opened a refugee resettlement office in Spokane. Today, World Relief Spokane provides resettlement assistance, employment services, microenterprise loans and immigration services to our refugee clients. Our mission is to empower the local Church and the greater community to serve the most vulnerable. Our work depends heavily on volunteer support, and we collaborate with the community to educate and equip all those whose lives intersect with refugees in Spokane.
Primary Services
Resettlement: World Relief Spokane comes alongside new refugee arrivals, providing support and basic orientation. We welcome individuals and families at the Spokane airport and help them move into furnished apartments, teach necessary life skills and connect them to essential social services. Our goal is to empower refugees on their path to self-sufficiency through a variety of services, including:

Airport reception

Securing permanent housing, furniture and household items

Obtaining basic necessities, including food, clothing and hygiene items

Bus training

Social Security application assistance

Scheduling initial health screening and ongoing health servces

Providing cultural and resource orientations

Referrals to available resources and services in Spokane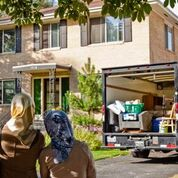 Employment: World Relief Spokane prepares refugees for employment in the United States. Refugees arrive with a wide range of backgrounds and experiences, but share the common goal of finding a job and becoming self-sufficient. Our employment specialists orient refugees to American workplace norms through weekly job preparation classes. We work diligently to serve our clients and foster good relationships with local employers.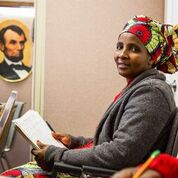 Immigration:  World Relief Spokane provides qualified immigration services and legal advice. We assist with applications for US Citizenship, Permanent Resident (Green Card) status and more. Our services also include the reunification of refugee families who have been separated in the process of fleeing their home country.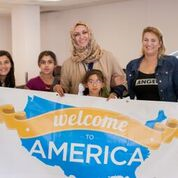 We are honored to be the Bloomsday Official Charity of 2017! While different in scope and function, World Relief Spokane identifies deeply with Bloomsday's mission to promote the civic, social and physical well-being of our community. We envision the vulnerable refugee population transformed economically, socially and spiritually, and we believe that as this takes place the very fabric of our community will be enriched and strengthened. Learn more and get involved by visiting www.worldreliefspokane.org
Thank you for taking part in Bloomsday and for supporting World Relief Spokane –Bloomsday's 2017 Official Charity!


More on Bloomsday's Support of Non-Profit Work:
Bloomsday's support of World Relief this year is part of an overall commitment to non-profit organizations and programs that benefit the community. Over the years, organizations given Official Bloomsday Charity designation (and funding from donations from Bloomsday participants) have included Friends of the Centennial Trail, Team Parkinson & Parkinson's Regional Center of Spokane, Eastern Washington Affiliate of the Susan G. Komen Breast Cancer Foundation, Vanessa Behan Crisis Nursery, Cancer Patient Care, YMCA/YWCA Capital Campaign, SNAP, Hospice of Spokane, Boys & Girls Clubs of Spokane County, the Martin Luther King, Jr. Family Outreach Center and the Salvation Army of Spokane.
The Lilac Bloomsday Association is itself a 501(c)(3) non-profit with a mission "To promote national and international sports competition and fitness education for the civic betterment, social improvement, and physical well-being of the general public." Among the programs Bloomsday supports as part of this mission is the 10-week Fit For Bloomsday run-jog-walk program that is implemented each year in about 70 elementary schools, with over 7,000 kids participating. Bloomsday also sponsors the All City Elementary Cross Country Meet each fall, where nearly 1,000 children compete. And Bloomsday also sponsors travel each year for 30 of the region's top cross country runners to compete in the Foot Locker West Regional Cross Country Championships in southern California.
In addition, Bloomsday supports nearly 20 non-profits every year by giving them donated booth space in the Trade Show (and paying for setup of those booths). So whether producing an event that encourages health and wellness, supporting youth fitness activities, or giving a boost to other non-profit organizations, Bloomsday remains committed to playing an active role in the life of the Greater Spokane community.