Bloomsday Gear
Bloomsday souvenir gear is available for purchase.  You may order souvenir gear by contacting the Bloomsday office and your credit card information will be processed by phone.  Medals, shirts, vultures, posters, and hats are still available - - and just in time for the holidays!

Prices below include tax and shipping for U.S. destinations.   For Canada and International orders, shipping charges are extra and will be added to the order amount.      

Souvenir Finisher Medal -- ONLY A FEW DOZEN LEFT!
Celebrate the 44th Bloomsday by purchasing a collectible souvenir Bloomsday finisher medal. This year's medal shows Spokane's iconic U.S. Pavilion in Riverfront Park with its colorful and wildly popular "light blades." And best of all - - IT GLOWS IN THE DARK!  $22.00 (price includes tax and USA shipping & handling).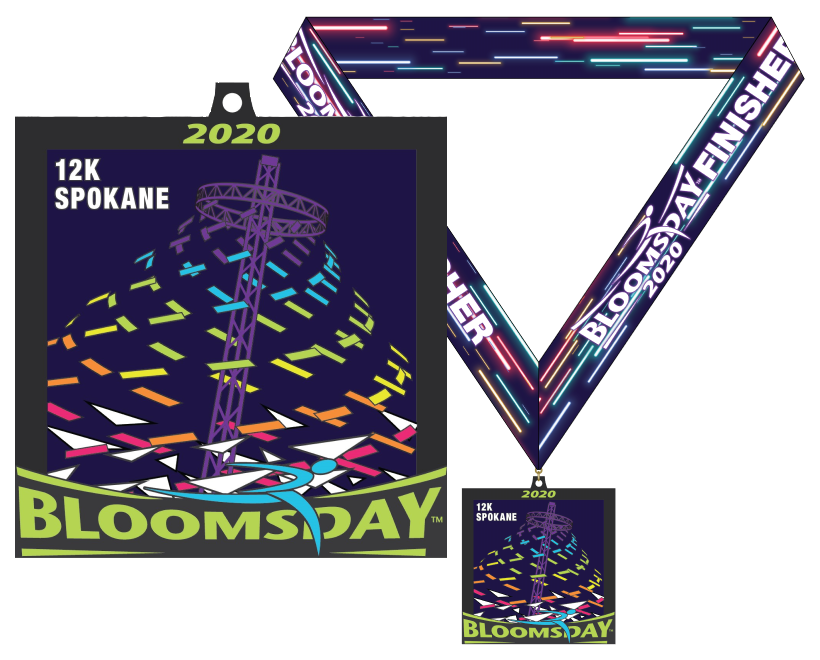 Doomsday Hill Vulture 

Available in very limited quantities, this adorable stuffed animal resembling the vulture at the top of Bloomsday's famous Doomsday Hill measures 11" in height.  $30.00 (price includes tax and USA shipping & handling)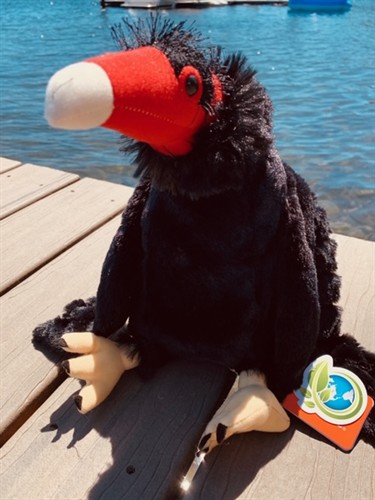 Headsweats Hats and Visors
Also available are Headsweats running caps in blue or high-visibility yellow, and Headsweats SuperVisors in teal. All are embroidered with the Bloomsday logo (images below):
Hat

: Classic style running hat with a flat front panel with Bloomsday logo. The Coolmax ® Fabric shell and COOLMAX® Fabric terry headband create maximum air flow and moisture transfer. INVISTA® certified sun protection. Less than 2 oz. Adjustable rear buckle with ponytail portal. Machine washable. $25.00 (includes tax and USA shipping & handling)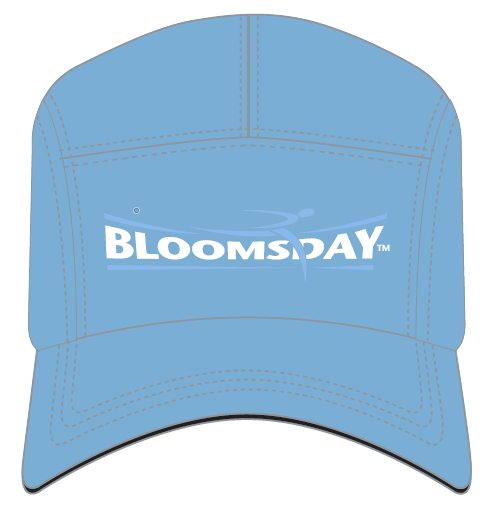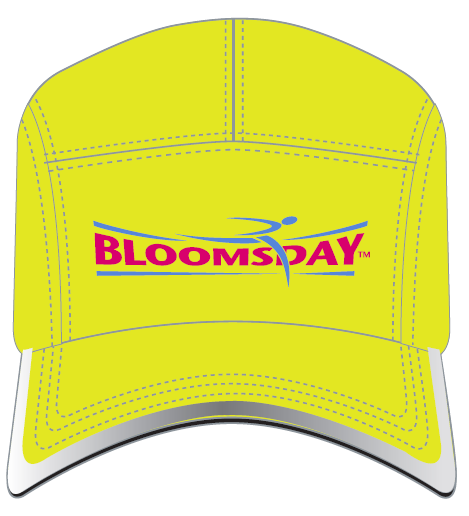 Visor: ONLY A FEW LEFT!  SuperVisor is the most popular visor in the triathlon industry and trusted companion of thousands of Ironman® finishers. Classic styling with elastic band for fast moisture transfer and a comfortable fit. Reflective trim on the bill. Quick drying COOLMAX® Fabric shell. COOLMAX® Fabric terry headband keeps the perspiration out of your eyes. Ultra-light comfort at less than 1.3 oz. $25.00 (includes tax and USA shipping and handling)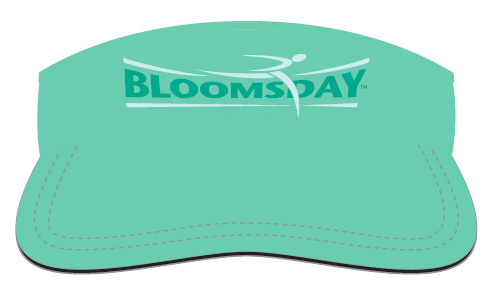 Short Sleeve Bloomsday 2020 Logo Shirt
Available in very limited quantities, this Bloomsday 2020 short sleeve black t-shirt is a 100% polyester Jerzees Sport shirt featuring the Bloomsday 2020 multicolor logo. Available only in Youth Large, Adult Small, Adult Medium and Adult Large.  $25.00 (price includes tax and USA shipping & handling)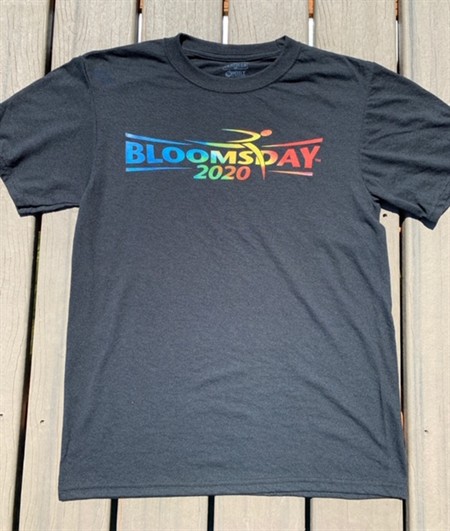 Official Bloomsday 2020 Event Poster
Sure to be a 2020 keepsake, this official Bloomsday 2020 poster lists the original race date of May 3, 2020. It also is the 4th and final installment of this collection of posters that together spell "BLOOMSDAY." Dimensions: 34" (H) x 19" (W). $15.00 (price includes tax and USA shipping & handling)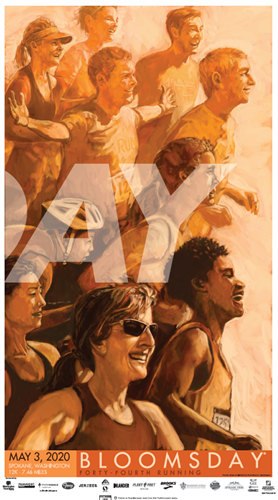 Bloomsday 2020 Promotion Poster - Collector Edition
A smaller, collector's edition poster featuring all four installments of the "BLOOMSDAY" poster series, it also lists the original race date of May 3, 2020. Dimensions: 9.5" (H) x 18" (W). $15.00 (price includes tax and USA shipping & handling)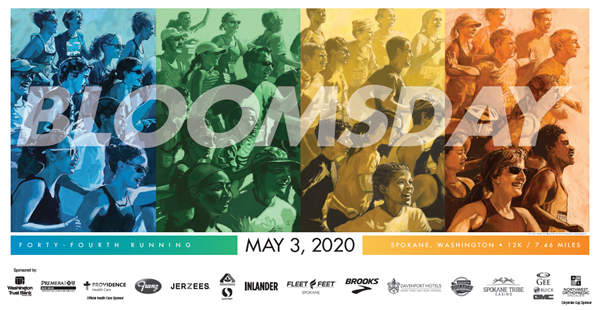 Official Bloomsday 2020 Collectible Pin
The official Bloomsday 2020 pin for collectors and non-collectors alike. This pin will be mailed to you along with your race packet in early September. $7.00 (price includes tax and USA shipping & handling)