Virtual Bloomsday


Attention Virtual Bloomsday Entrants!  Due to hazardous air quality conditions regionally and throughout the western United States, Bloomsday race officials have extended the race dates for Virtual Bloomsday.  Participants will now have from September 18 through September 27 to complete their 7.46 mile course.  Runners and walkers impacted by smokey air conditions are urged to wait for healthy air quality levels before pursuing their race and earning their finisher shirt.   

If you did not receive your race number in the mail, please contact Bloomsday at this email address.

Thank you.

Jon Neill
Bloomsday Race Director
Updated:   September 17, 2020


---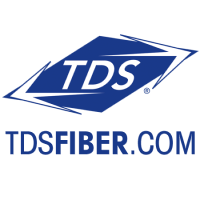 Welcome to the Virtual Bloomsday page.  Here are your instructions for a successful Virtual Bloomsday: 
Between the dates September 18 - 27, run, walk or race any 7.46 mile course of your choosing.  Your course/route can be anywhere in the world. Bloomsday has extended the dates for completing your course so that you do not have to run in smokey air conditions.  
Record the time it took to run/walk/race this 7.46 mile distance.
Record your finish time in the Results Portal and press submit. It's that easy!  
Your Washington Trust Bank Finisher T-shirt packet will then arrive in October with your official 2020 finisher shirt.
We look forward to receiving your results from Virtual Bloomsday and seeing all of the great photos from your 12k shared using #bloomsdayrun.

And by popular demand, we have re-opened the registration portal for Virtual Bloomsday.  If a friend or family member missed out, they still have a chance to sign up!  We will keep registration open through Sunday, September 27.  

Purchasing Souvenir Gear. How can I do this?
If you would like to purchase souvenir gear you may do so by contacting the Bloomsday Office.  For the gear remaining (vultures, hats and posters), we are happy to process your order.